A First For The Minister Of Fun?
Since the first Secretary of State for Culture/Media/Arts/Sport etc, oversaw the award of the Classic FM licence back in 91' no fewer than five of them have campaigned to lead their parties (Dorrell, Burnham twice, Hancock, Javid and Hunt.) There's no question it would've been six had David Mellor's desire for feet not got in the way of his passion for politics. If Jeremy Hunt gets over the line come the end of July he'll be the first person to have held both posts. Of course, the one thing Hunt has in his favour is that he's now Foreign Secretary, and six of those (Eden, Macmillan, Douglas Home, Callaghan, Major and Hague) have gone on to become Prime Minister. Mind you, Hunt took over the role from…you guessed it, Boris Johnson. If things don't work out for Hunt, he could always try a career in radio; whether he'd look to follow in the footsteps of Mellor at Classic FM or Johnson at LBC remains to be seen.
Let's Do The Right Thing Podcast
'I've Got All My Life To Live, I've Got All My Love To Give…I Will Diversify'
Should the eventual loser in the Tory Leadership race wish to leave politics, he could do worse than consult an expert in diversification. As the founder of Alchemist Media, Duncan Tickell is one such professional. His company specialises in strategy and development and his thoughts on transforming brands through digital content are fascinating. You can learn more about his experiences and vision in Adam Hopkinson's latest life after advertising podcast, Let's Do The Right Thing, recorded and produced here at Maple Street Creative: Listen to the episode here
Maple Street was lucky enough to get the hottest ticket in town this month and attend the Radiodays Podcast Day conference, at which Brexicast announced they're to start a BBC One version of the show come September. By my count that gives them about nine episodes ahead of the 31st October deadline. In which case, one wonders what they had so much to be smug about? A far more interesting aspect of the day was the number of platforms and partnerships that have now entered the digital audio space. Presentations from Poolartists of Germany and Targetspot of France gave great insights, but Acast were wide of the mark with their audience expectations and an interview with reality celebrity, Lydia Bright, billing her as an 'audioinfluencer'. As someone whose spent twenty-five years in the industry, I can honestly say I've yet to be motivated or inspired by Lydia. Or anyone else from The Only Way Is Essex for that matter.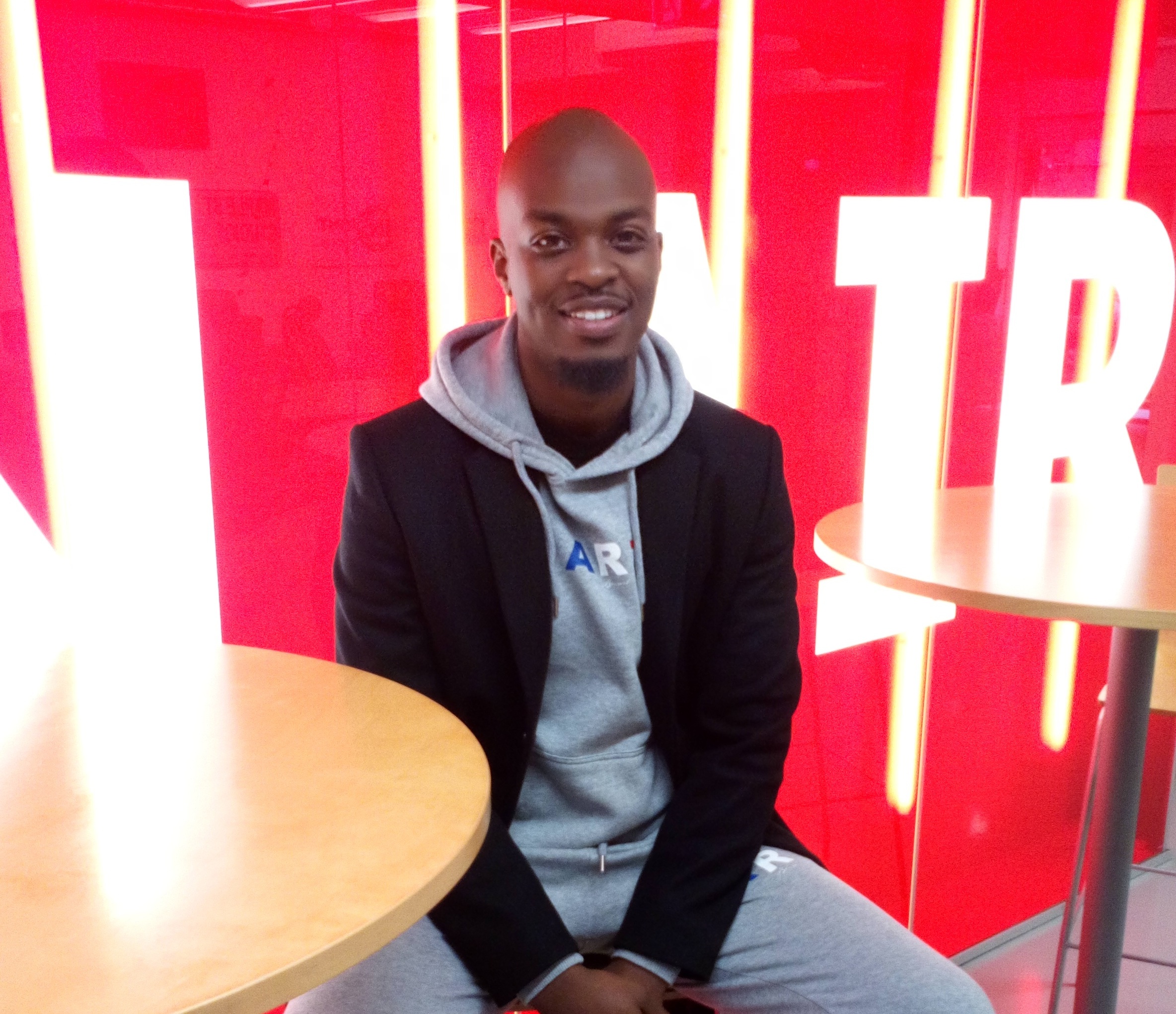 George Was In The Studio?
Ahead of his conference appearance, the hugely talented George The Poet spent a morning here at Maple Street Studios. His Have You Heard George's Podcast? has won countless praise and awards of late and all of it fully deserved. We also like him because he's given us the opportunity to introduce a new feature here, called 'Show It With The Poet.'
Success for Maple Street Mim
Speaking of awards, we must say a huge congratulations to Maple Street Voiceover, Mim Shaikh, who picked up the Children's Award for Best Documentary last week. Mim is one of those annoying people who can turn his hand to anything and always succeed. As well as being an award-winning film maker, he's a fantastic voice-over, and he's also just landed a part in the new BBC One sitcom, King Gary, which will be on air later this year.
When The Chips Were Down, We Won
Finally, we ended last month's update with news that we'd been nominated for The Drum's prestigious Chip Shop Awards, and I'm pleased to announce that we won two prizes. We also walked away with some new friends, a few sore heads, and in my case an increased overdraft, due to the fact that even the most basic of beers was £7.50 a bottle. We've already started saving for next year, just in case.