We have two state of the art, air conditioned studios with adjacent voice booths. These offer the chance for clients to record radio adverts, broadcast PR sessions, podcasts, and corporate video.
Rec with engineer: £130 p/h
Self op: £110 p/h
Editing and post production: £200 p/h
Studio One is the largest of our two studios and is ideal for client attended sessions. The raised platform allows for a great view into the voice booth.
Studio One runs Pro Tools through a Tascam DM – 4800 Digital Mixing Console with metre bridge. Audio is monitored using Genelec active studio monitors and Beyerdynamic DT-770 Pro Headphones. Our ISDN runs through a ProntoNet codec. We also have Skype on the desk for long distance callers.
One of the largest studios in central London, which can comfortably fit five people for round-table discussions. You won't find a more spacious or relaxed studio in Central London.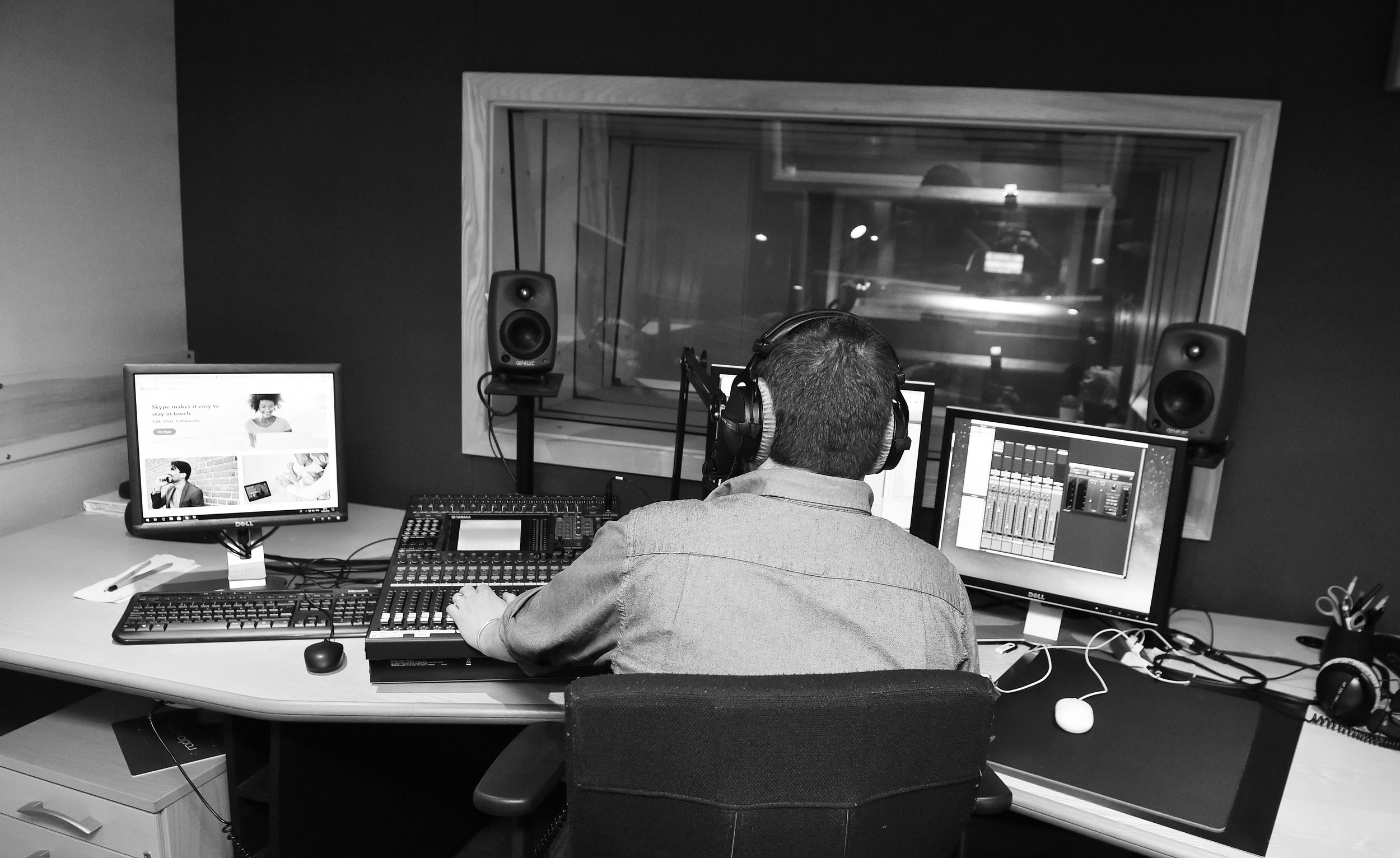 Studio Two is perfect for self-op sessions, and can also link to our voice booth.
Voice Booth
Our voice booth can be linked to Studio Two, or is available as a self-op recording and editing facility.
Studio Cancellations
Please note: Cancellations require 48 hours notice. Changes outside of this period, will be subject to 40% of the original booking fee.